Introduction
Ordering & invoicing management system for gastronomy areas. (Hotel departments, restaurants, cafes, confectioneries, etc.)
WIRELESS ORDERING MANAGEMENT SYSTEM - BENEFITS
Greater earnings, saving work time for waiters, employees / users. Remove time-consuming keystrokes and data processing, serve more customers, avoid mistakes.
Provide a higher level of service. Improve image of the company. Apart from the difference in the level of service quality, ability to collect data to be processed by your marketing manager for effective and immediate management information.
Export sales data as well as relevant statistical fluctuations. Discount and cancellation system. Improve your services.
Features
Print orders in preparation areas
Income and expenses management
Table's and waiter's management
Receipt and invoicing management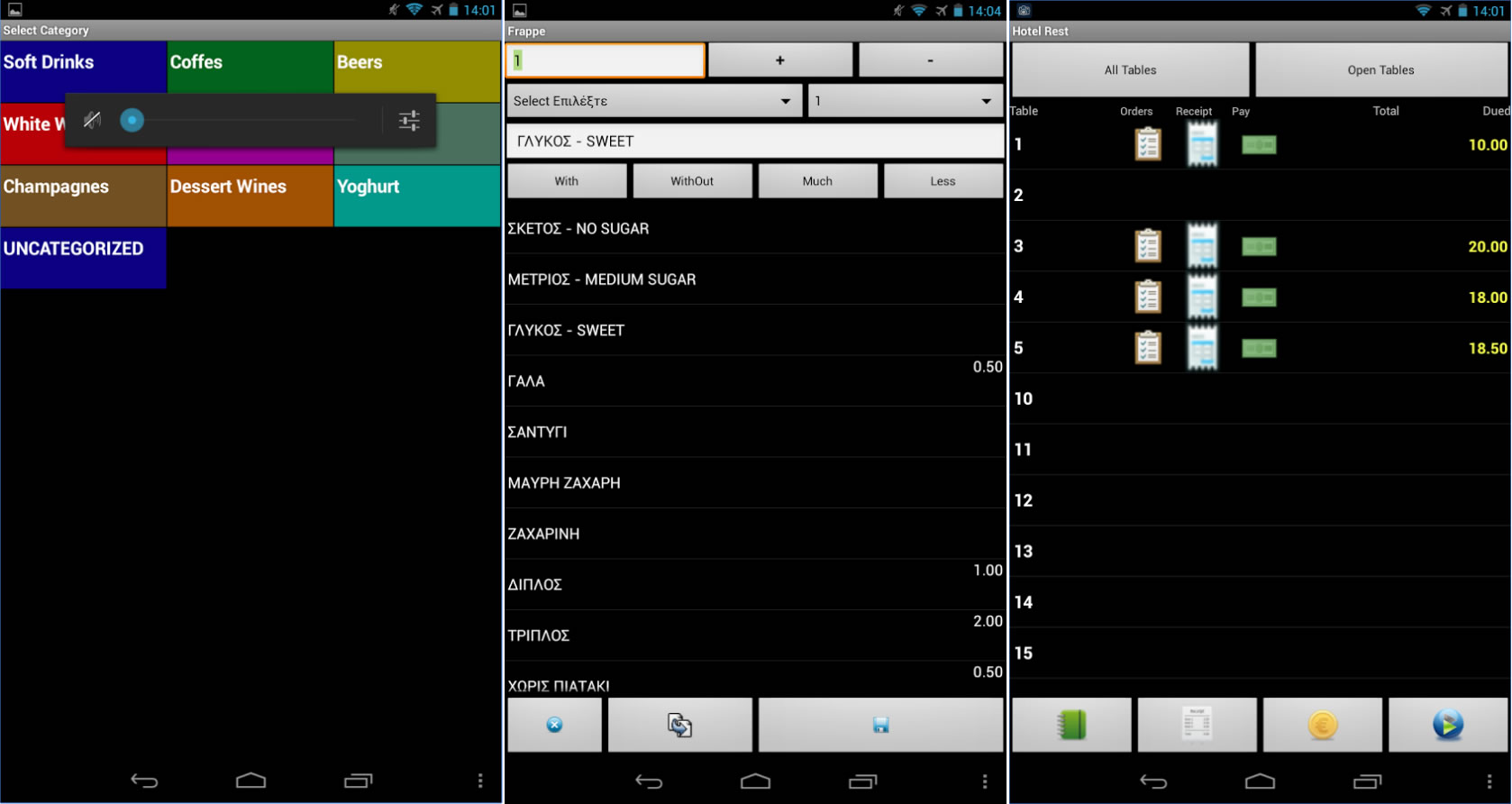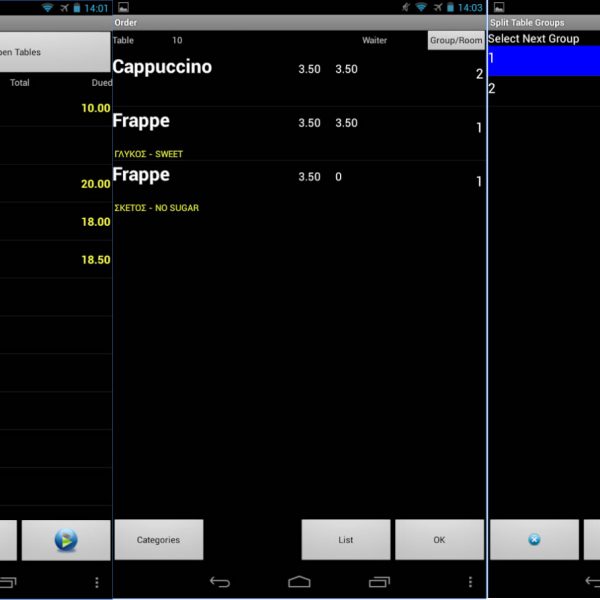 Description
Management of:
Many "groups of tables", eg: Restaurant, café, pool bar, etc.
Tables – Special Tables for Delivery, Take away
Waiters – shifts, additional rights to tablists / auditors
Pricelists
Warehouse – Inventory (Two Warehouses),
Suppliers – Purchase
Ordering
Proceeds – Payments
Ordering
Ordering from Windows and from Android Tablets
Printing orders in same or separate printers (food / drinks)
Easily re-order previous items and correct possible mistakes
Selection of items from main categories & categories
Customizable comments by order type
Splitting table by company. Easy pay-per-group payment option
Easily change table for all or for part of order
Choice of order of preparation (first / second / dessert etc.)
Possibility to record a customer's position on the table for convenience in serving
Issue of evidence / payments
Easy invoicing either full or part of order
Receipt of an order either full or part of it.
Possibility to collect cash / credit cards (and more than one credit card per collection)
Ability to issue a summerized order for the convenience of the customer
Calculation for change on payment